Hi, I hope your day is wonderful and that you are supported in every possible way. I have some news to share today, so please imagine a drumroll (haha!).
I am now officially a distributor for the Shaklee® brand of healthy nutrition, beauty and home products. If you've never heard of them, I will mention just a few things because I don't want to get into too much detail that you can read for yourself on another webpage.
Shaklee® has been around for 65 years. Their products are backed by 100+ patents and patents pending and 100+ published scientific papers. I still remember being a kid and seeing the amber jars with golden labels in my house. I remember a big jar that had huge wafer-like supplements that I kinda liked chewing on. My mother used the products back then and she still does now. This is a company that has done all the "trendy" things before they were a "thing": organic, eco-friendly, and scientific studies to mention a few.
So thanks to my mother and her husband, I am now part of the Shaklee® family, and I'm really excited to be able to provide another layer of support to help you get back into balance and live your best life. 
From nutrition, to healthy weight, beauty, sports and green home products that are safe, proven and guaranteed. I will of course share my own personal favorites and experiences, starting right now, with the 7-Day Healthy Cleanse.
Ok, so I'm not a fan of complicated processes, adding more to my routine, dieting, or depriving myself of what I like. So, when I first tried this cleanse I did it just as an experiment, but also because I was feeling slow, my body felt uncomfortable, low energy, all over the place. I just didn't feel good. I will admit that I didn't follow any of the suggestions that come with this cleanse, such as the foods to eat more of and avoid during the 7 days of the cleanse. I simply took the supplements and drank lots of water. To my surprise, I began feeling physically better. I slept better, and my digestion felt like it was flowing better. After the 7 days, I weighed myself and was shocked to see that I had lost 5 pounds! Weight loss wasn't even my goal, but it happened. So, imagine what would happen if I did the cleanse while following the dietary suggestions?! Oh you know I'm going to try that! So here are some of the product details, from the website.

The 7-Day Healthy Cleanse is a carefully selected combination of Shaklee supplements with a supporting diet plan for those looking for digestive support, a jump start to weight loss, or simply more energy.* Feel better in one week. Guaranteed.§
The 7-Day Healthy Cleanse:
Improves focus and energy*†
Enhances mood and sleep quality*†
Supports detox and healthy digestion*†
Jump-starts weight loss and reduces cravings*†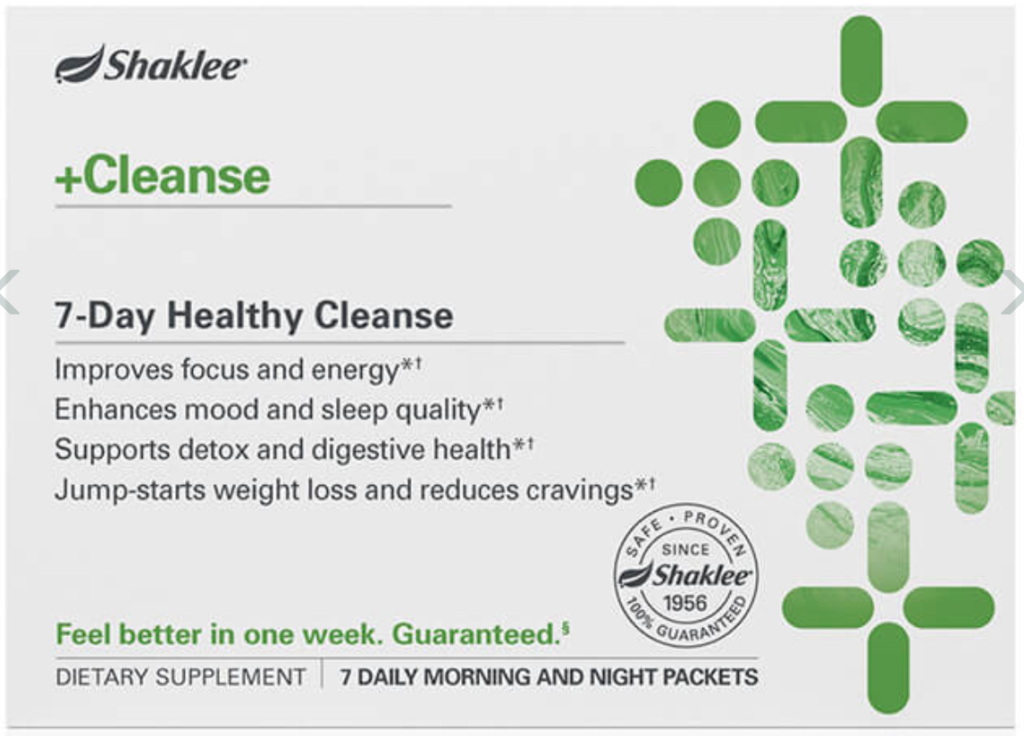 Click here for details and to purchase 7-Day Healthy Cleanse.
This cleanse is a great way to help you get back into balance after holidays, vacations, life changes, or just when you feel like you're in a slump like I did. Please let me know if you have any questions!
Ok one more! Do you have multiple bottles of supplements in your cabinet and sometimes feel annoyed at having to grab and open each one, often forgetting to take some of them or if you took them at all? Would you be interested in a personalized system that is based on your unique nutrition needs and goals? Then allow me to introduce you to Meology™ by Shaklee®. You start by taking an assessment, with questions that help match you with the best products. Then once you purchase, you will receive this kit with a dispenser which carries your supplements distributed into a packet-a-day form that is personalized just for you, and it's easy to grab and go when commuting or traveling. Did I mention that there is also Meology™ for kids with gummy vitamins? Yup!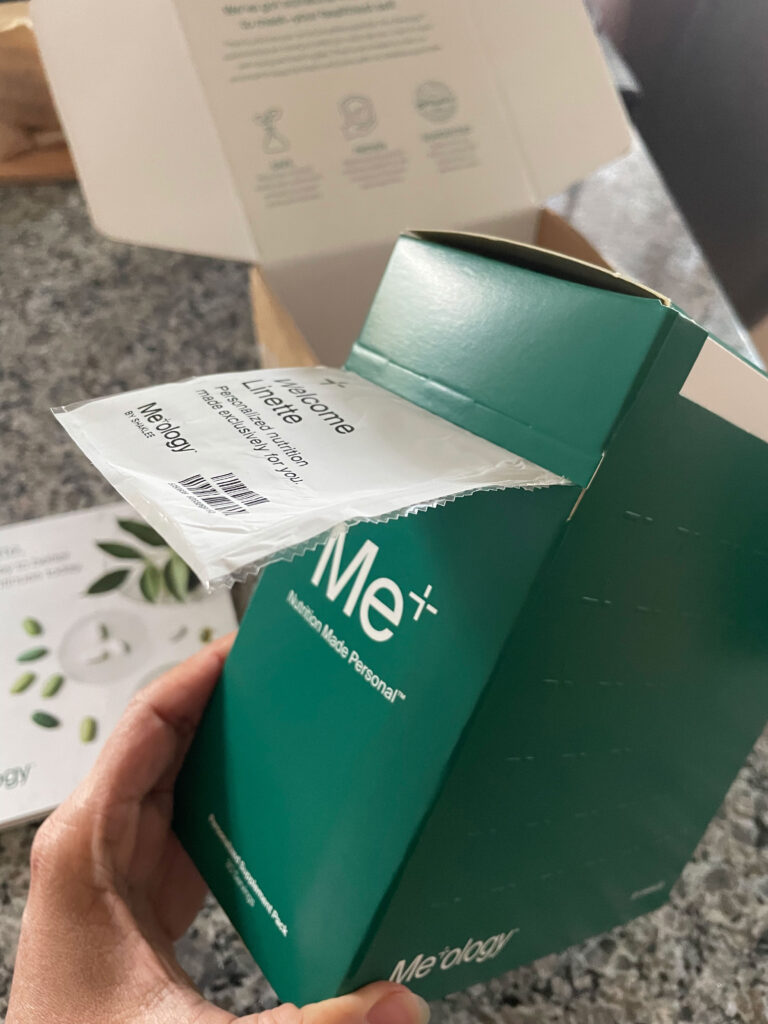 This has been a game changer for me for various reasons. I love simplified, easy solutions. The quality is important to me and this is Shaklee®, so I know that it's been tested and guaranteed. Another thing that is important to me is reduction of waste. Meology™ comes in individual packets that live in a cardboard dispenser, no plastic jars. The subscription means it's delivered to my door monthly, I get discounts with the membership and I can cancel it anytime. And I love that the packets have my name printed on them, it's a nice touch of personalization, plus if I were to leave it on the table and someone comes along they will know it's mine when they see it. 
Click here to get started with Meology™ 
Ok, I will leave you with these two recommendations and I will be back with more soon! If you have any specific nutritional need or question, send me a message through the form at the bottom of this page, or click/tap on the green chat bubble you see floating on this screen to send a direct message with WhatsApp.

Have the best day ever!
~Linette
*These statements have not been evaluated by the Food and Drug Administration. This product is not intended to diagnose, treat, cure, or prevent any disease.
**Based upon cumulative sales of Shaklee 180® shakes and the expected average weight loss.
†Based on a 7-day pilot study conducted by three Shaklee distributors—an M.D. and two nutritionists—in collaboration with Shaklee Medical Affairs.
‡Lau FC, Sahr N, Carrillo-Massa M, Fyrberg C, Daggy BP, McManus F. Safety, tolerability and efficacy of a 7-day cleanse program: a pilot study. Advances & Controversies in Clinical Nutrition, 2015.
§Or your money back